ABOUT NORTH STAR ADMISSIONS CONSULTING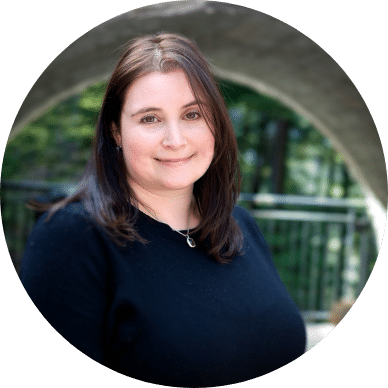 KAREN MARKS
President & Founder, North Star Admissions Consulting

Prior to my college admissions career, I was a civil rights attorney working for the ACLU, specializing in race and gender discrimination litigation. I hold a BA from Cornell University and a JD from the George Washington University School of Law. I currently live in New Hampshire with my husband, three children, two golden retrievers and three cats.
Since 2012, I have helped business school, college, medical school, law school, and PhD and Master's applicants succeed.
More than 98% of my comprehensive MBA clients get into at least one of their top three schools.
My clients have earned More than $50 million in scholarships earned since 2012, including but not limited to:
Amherst
Barnard
Bates
Bowdoin
Carleton
Colby
Colorado College
Columbia
Cornell
Dartmouth
Duke
Georgetown
Grinnell
Hamilton
Harvard
INSEAD
London Business School
Middlebury
MIT
New York University
Northwestern
Oxford
Stanford
University of Chicago
University of Michigan
University of North Carolina
University of Pennsylvania
University of St Andrews
University of Virginia
Wellesley
Williams
Yale
Contact North Star to receive a FREE 20 minute consultation!
EXPERIENCE
I was the Associate Director of Admissions for the Tuck School of Business at Dartmouth College, where I was the lead diversity recruiter and chaired the Executive Committee of the Consortium for Graduate School Management. I also served on Dartmouth's Undergraduate Admissions Committee for several years. Colleges and universities use complex criteria to make admissions decisions, and the landscape is constantly changing. I leverage my experience to create the best strategy for you.
I understand:
Why schools ask the questions that they do
What schools look for in recommendations
What anecdotes to share and not share
How to articulate your goals
How to address areas of concern
How to shine in interviews
How to shape the right school list
CUSTOMIZED APPROACH
Our key to success is a personalized engagement with each client that includes:
Working closely with clients to understand their individual strengths and weaknesses
Determining each candidate's unique value to potential schools
Communicating this information to admissions teams through powerful applications
Through our close collaboration, you can feel confident that you are doing all you can to gain admission to the best possible institution.